Activate Lens Business ID#
After purchasing a Lens Pro subscription you should receive an email invitation from k8slens.dev containing steps that describe the Lens Business ID activation process. You can follow the email instructions or follow this step-by-step guide.
Note
If you have not received an email invitation please check your spam folder or contact support@k8slens.dev
An example of an invitation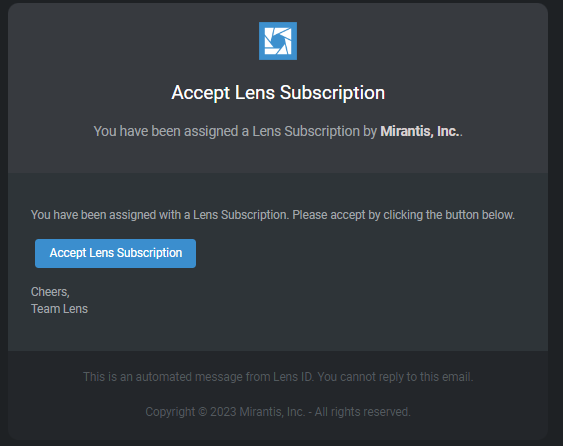 Before accepting the invitation, in a web browser go to the Lens ID Portal and login or sign up for a Lens ID. You will be using this Lens ID as an admin to the Business ID.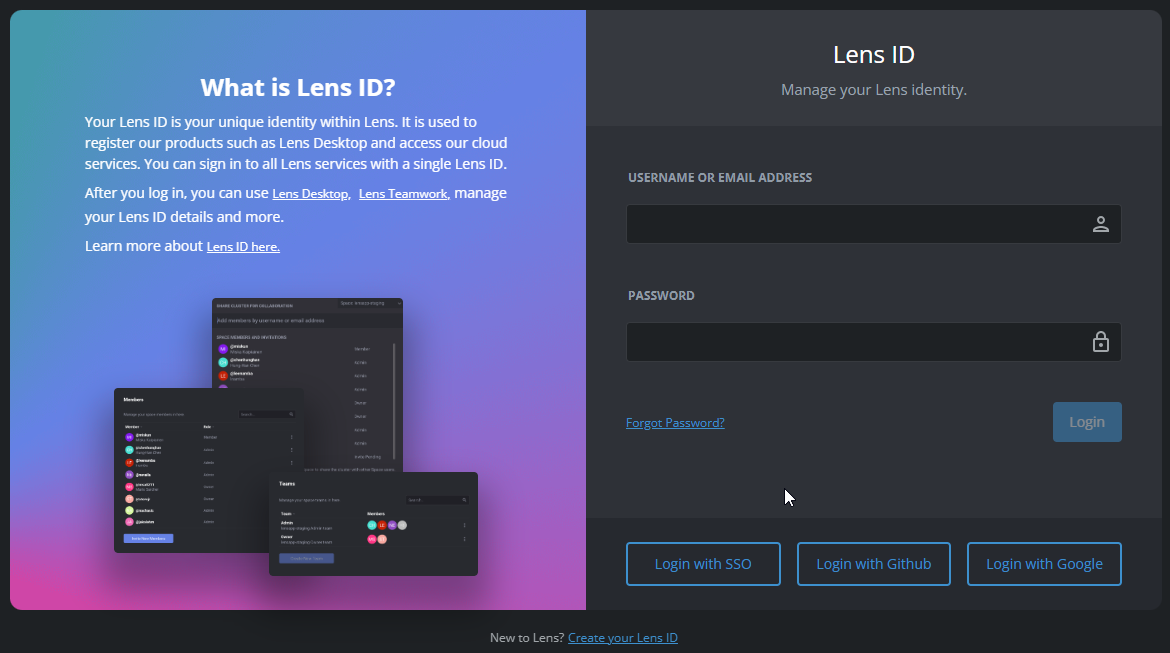 If creating a Lens ID verify your email address and login to continue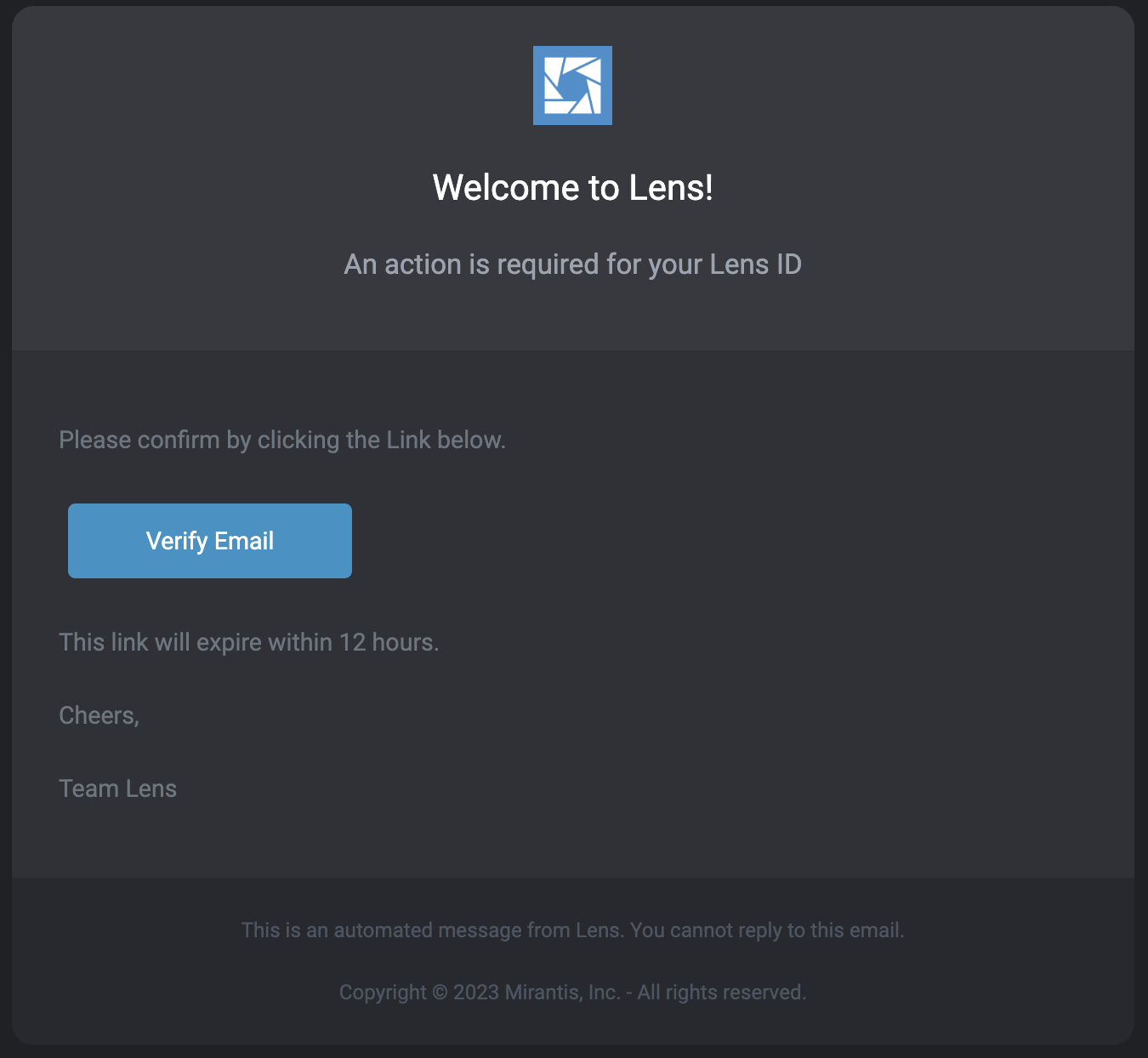 Go to the Lens ID Portal
Once you are logged in to your Lens ID you can click the "Accept Invitation" button in the email. This will open a web browser and take you to the Lens ID Portal. You should be logged in with your Lens ID.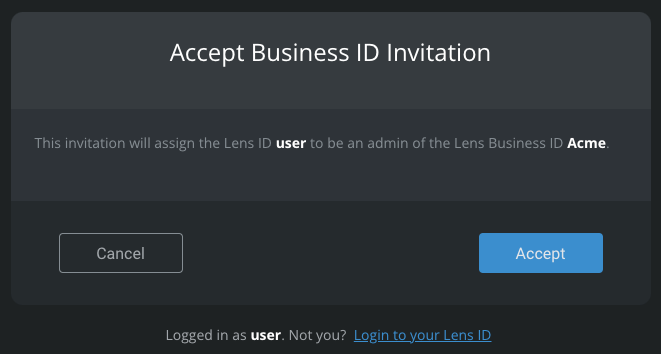 This should take you to directly to your Lens Business ID with the information about your subscription.
You can find your Lens Business ID in the top left drop-down menu

Next steps: